The internet is abuzz with the scent of Gwyneth Paltrows Vagina Scented Candles.  The question that it has people asking the most is what does her vagina candle smell like?
That's what I thought pic.twitter.com/Ln7VvWaTgr

— 🥋 Sensei Kourtos 🇺🇸☝️ (@SENSEIKURT) January 12, 2020
People are of the given opinion that there might be a somewhat fishy smell to the vagina candle.
#vaginakaars #vaginacandle pic.twitter.com/DMTfyXHbvY

— Arthur Fleck (@Ziggy20) January 18, 2020
Smells something like getting smacked in the face by a 15 lb. Trout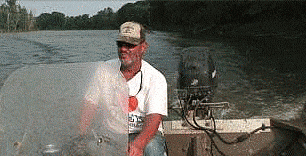 When people were asked what they thought Gwneyth Paltorws Vagina Candle Smelled Like people had to say:
"Gross, just plain gross. I don't even take this question seriously!"
"It wouldn't smell like vagina, but your best bet would probably be to find a skin musk scent that smelled like sweaty or salty, or a mixing a musk fragrance oil with a touch of salty scent. I'm not sure they make those fragrances for candles.  But it's a common perfume note.  It would probably end up just smelling similar to skin or body odor, but I don't think many places care to make scents based on genitals."
-Stinky Kitty Breath via Reddit
"There's something totally unsexy about a vagina-scented candle, a tad too medical methinks. Back in the day it was warm and fuzzy and purred like a kitten."